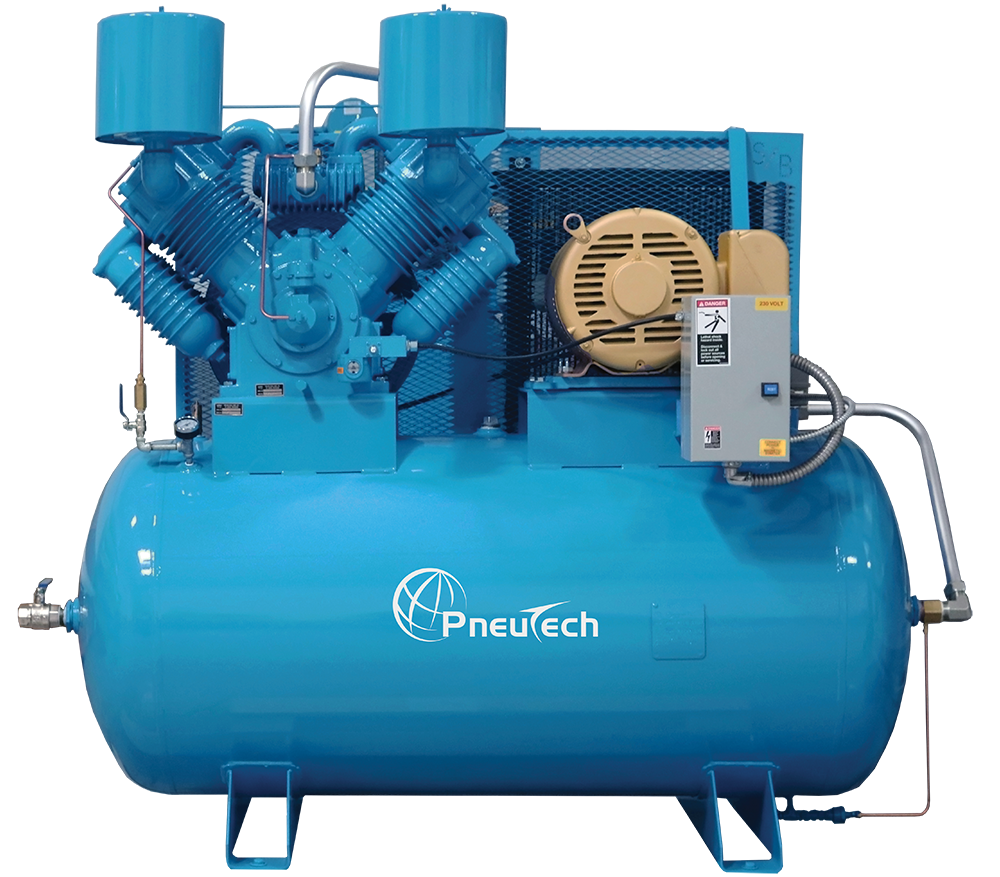 Please specify voltage with all orders
All Models Include: Motor Starter Mounted & Wired, Air Cooled After Cooler, Low Oil Control, Auto Tank Drain with Y-Strainer, Vibro Isolators, Quite Intake Filter, Dual Control on 15-30 HP
| | |
| --- | --- |
| CFM @ 175 PSI | 89.6 |
| HP | 25 |
| Pump RPM | 710 |
| Tank (gal) | 120 |
| Tank Configuration | Horizontal |
| Voltage | 20 |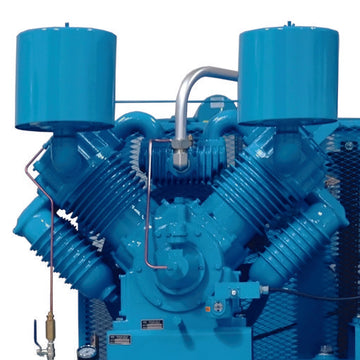 Iron Crankshaft & Pump
The ductile iron crankshaft provides extra strength, delivers longer wear and has a large diameter. The pump is 100% cast iron, extremely durable and made in the USA.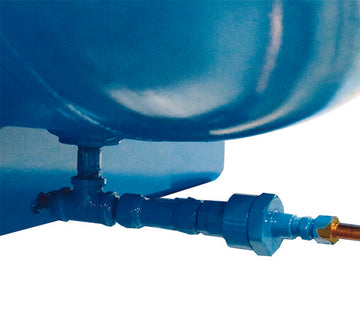 Automatic Drain Valve
Automatically drains moisture from the tank to prevent corrosion in the tank and reduce moisture in the compressed air.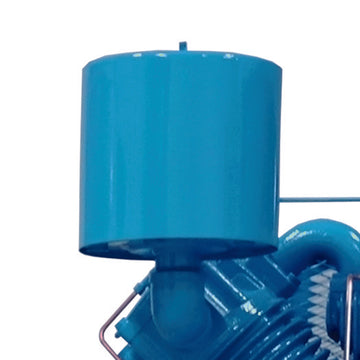 Silencing Type Air Filter
This filter increases the lifespan of the pump and reduces noise level.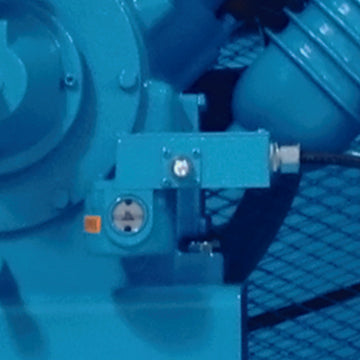 Low Oil Shutdown
This switch shuts down the compressor if low oil is detected, saving the compressor from catastrophic failure due to running low on oil.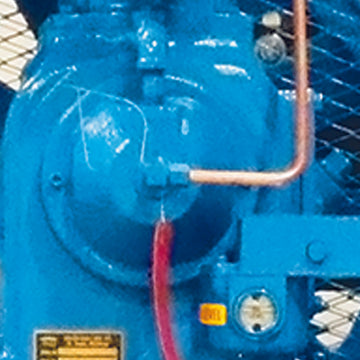 Centrifugal Unloader
The centrifugal unloader makes sure that the pump starts with no head pressure. This increases the life of the electric motor.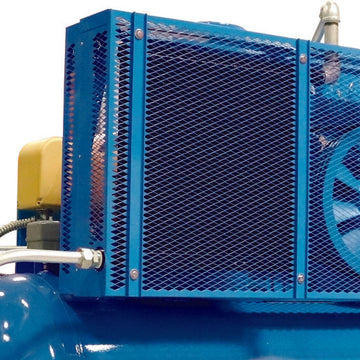 Air-Cooled Aftercooler
Brings hot compressed air to within 15°F of ambient temperature. The cool air then condenses moisture in the tank and is drained out automatically.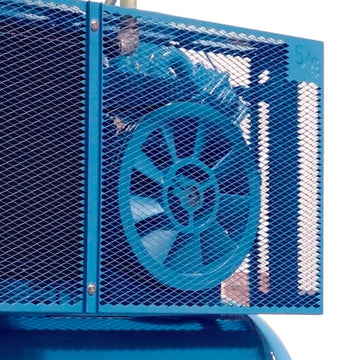 Low RPM
The extremely quiet unit has a long lifespan due to the large diameter that yields low RPMs.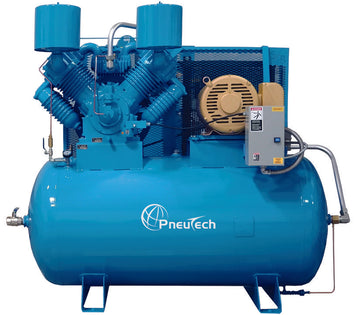 Large Receiver Tank (ASME Certified)
The large air receiver tank allows for fewer starts and stops. A certified safety valve and pressure gauge are included.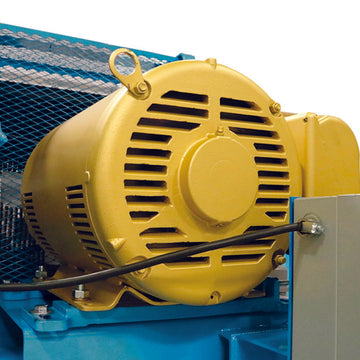 High Efficiency Motor
The motor on the PSB piston compressor are Baldor "Super E" series, offering a very high efficiency and long life.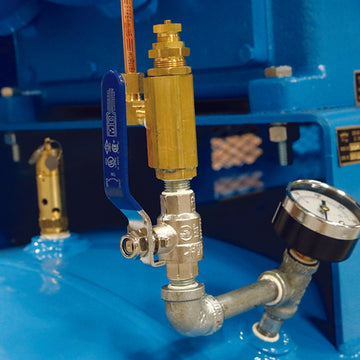 Dual Control
Allows the compressor to run constantly by loading and unloading during periods of high demand, or in standard start stop mode. This can greatly reduce heat build-up in the motor caused by excessive starts and stops.
I have not received any compensation for writing any of my product reviews.
If a review is written based on compensation, I will include a disclaimer stating so as required by law.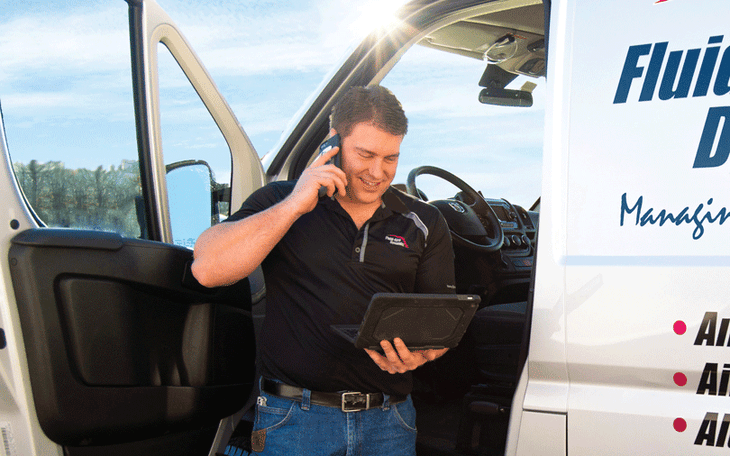 Ask Our Expert
We are here to serve your compressed air system needs 24/7/365. Call or click today!
Contact Us