Air Compressor Repair Service
If you're looking for an air compressor repair shop, depend on Fluid-Aire Dynamics for fast, efficient air compressor repair within 90 miles of Chicago, Milwaukee, Minneapolis, Detroit, Philadelphia and San Antonio. We specialize in industrial air compressor service including rotary screw, rotary vane and reciprocating, along with dryers and compressed air accessories. We'll get you up and running as quickly as possible to keep downtime to a minimum.
The Issues We Help With
Whether you need air compressor repair parts or comprehensive repair service, our qualified service technicians are here to help. We can help you diagnose, fix, and repair all kinds of air compressor problems. Some of the most common compressor repair services include:
Air Compressor Pressure Switch Repair
Air Compressor Fails to Start 
High-Temperature Shutdowns
Water in Compressed Air Pipes
Air System Pressure Drops
Strange Noises Coming from the Air Compressor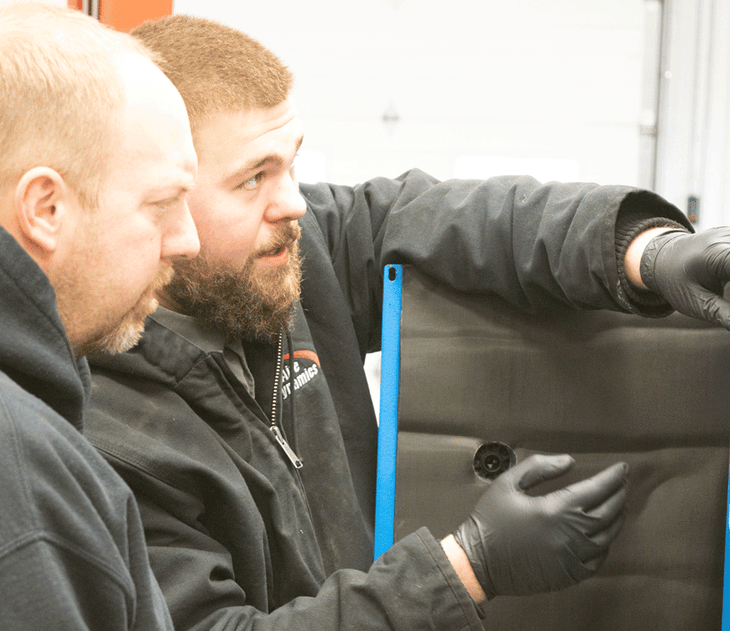 Our Repair Process
Our team is on-call 24/7/365 for emergency compressor repair within our service areas near Chicago, Milwaukee, Minneapolis, Detroit, Philadelphia and San Antonio. For Fluid-Aire Dynamics customers, we guarantee to be on-site within four hours.
1.
The compressed air service technician will gather a detailed description of exactly what the issue is, when it started and the circumstances under which it happens.
2.
We perform a visual inspection for obvious issues, such as an oil leakage, and conduct diagnostics as needed.
3.
If there are plant pressure issues, this indicates a mechanical issue with the compressor.
4.
Motor overloading indicates a temperature control or electrical issue.
5.
Whenever possible, we repair the issue on the first visit. Our trucks are stocked with common repair parts for fast compressor repair.
Air Compressor Diagnostics
Our factory-trained service technicians have the experience and expertise to diagnose and fix a wide variety of air compressor problems. We'll help you determine the air compressor repair cost, what parts are needed and a preventative maintenance plan to avoid future problems. We use a detailed diagnostic checklist to quickly identify the root cause of your issue, which may include:
Plant pressure
Electrical connections
Motor operation
Control systems
Belts, bearings and moving parts
Distribution system
Air Compressor Repair & Rebuild Service
Most air compressor repairs are small and simple, but sometimes you need a more extensive repair, such as rebuilding the air-end or compressor motor. In these cases, trust the compressed air experts at Fluid-Aire Dynamics. We can handle even the most complex repairs and rebuilds for nearly any make or model of rotary screw or other industrial air compressor.
Our factory-trained service technicians will quickly diagnose the problem and determine the most effective way to repair your unit.
If it can be repaired simply, we'll take care of it on the spot.
If your unit requires a complete rebuild, we can do that, too. We'll work with you to determine whether a rebuild or replacement is the most cost-effective alternative for your situation.
Industries We Work With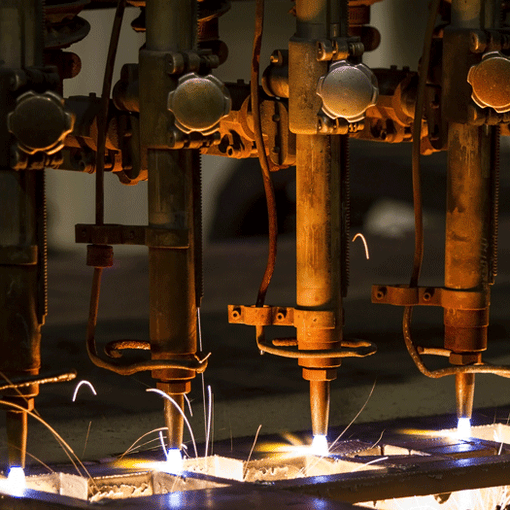 Fluid-Aire Dynamics serves customers from many industries that rely on clean, reliable, efficient, and dry compressed air as a mission-critical part of their operation.
These industries include: General Manufacturing, Chemical Manufacturing, Food Processing, Bottling, Plastics, Electronics, Metal Working, Machining, Automotive Service, Truck Service, Heavy Equipment Service, Fabrication, Assembly, Printing & Bindery, Mail Processing, Robotics, Building/Facility Management, Woodworking, Pharmaceuticals, Mineral Processing, Mining, Autobody Shops, Laser Cutting, Tire Shops, Packaging, Stone/Granite, Hospitals & Medical Facilities, Warehouse & Fulfillment
We Service Multiple Air Compressor Brands
With over 30 factory-trained service technicians, we have deep experience in air compressor maintenance, service and repair for almost any brand of rotary screw or hydrovane-style air compressor including: Atlas Copco, Chicago Pneumatic, Gardner-Denver, Ingersoll-Rand, Kaeser, PneuTech, Quincy, Sullair, Sullivan Palatek, and many, many others. 
We specialize in industrial air compressor service and repair. If you're looking for service for Sears or other consumer-level air compressors, we recommend that you contact the manufacturer to find a local repair shop.
We Have Air Compressor Parts In Stock
We maintain a large stock of air compressor replacement parts and components. Our availability for repair parts is outstanding because of our diverse and close relationships with equipment vendors nationwide. We stock regular maintenance parts and many other aftermarket parts that are regularly needed on our repair jobs. That allows us to get your compressed air system repair job completed quickly and efficiently, so you're not left waiting for weeks for parts to come in.
Why do our clients think that we are the best air compressor repair service in Chicagoland?
When it comes to emergency compressor repair service, you can count on Fluid-Aire Dynamics. We offer 24/7 phone and on-site support within 90 miles of our facilities for air compressor service in Chicago, Milwaukee, Minneapolis, Detroit, Philadelphia and San Antonio.
Factory-trained, highly qualified service technicians.
Outstanding customer support delivered by our team of 70+ knowledgeable professionals.
24/7/365 phone support backed by our 4-Hour Emergency Response Guarantee.
Fast access to replacement parts through close relationships with equipment vendors nationwide.
Competitive air compressor repair costs.
Comprehensive compressed air system repair capabilities, including dryers, distribution systems, inline filtration, air receiver tanks and air system accessories.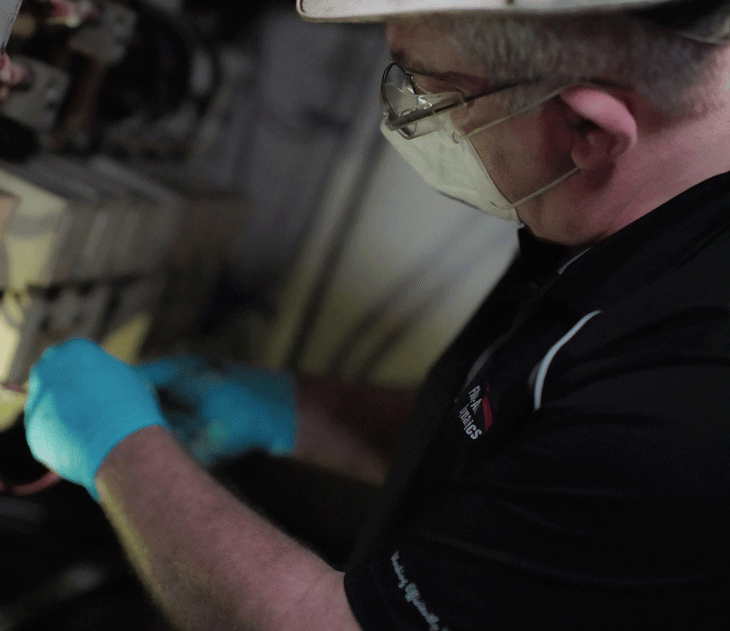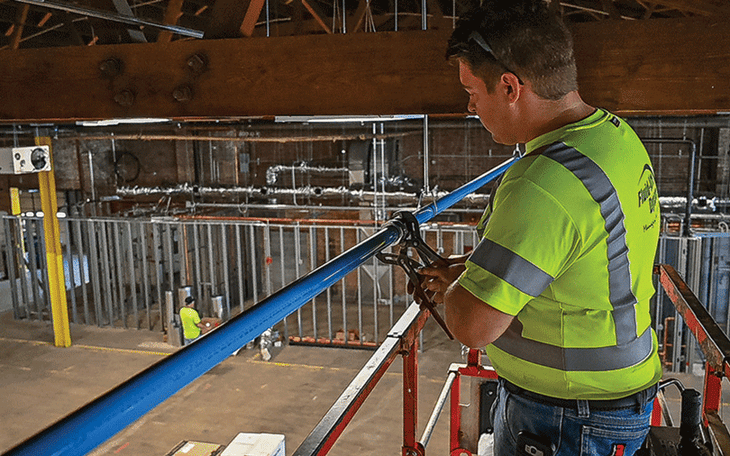 Contact Your Professional Air Compressor Repair Service Today!
Are you in need of an air compressor repair service near you in Chicago, Milwaukee, Minneapolis, Detroit, or San Antonio? Give us a call or click today for immediate support.
Contact us
FAQ
Can an air compressor be repaired?
Yes! In most cases, air compressors, air dryers and other compressed air system components can be repaired. Rotary screw and other styles of industrial air compressors will need regular service and occasional repair, just like any other piece of industrial equipment. Repairs may entail swapping out faulty components, adjusting system controls, or even rebuilding the entire motor or air-end. Repair services can help you get more life out of your aging air compressor and ensure that it provides you with a reliable supply of clean, dry, and efficient compressed air.
How much does it cost to service a compressor?
Service costs for industrial air compressors will depend on the size and complexity of your system, the complexity of and time required for the repair, and the cost of any replacement parts required. You may also pay a premium for emergency service. Our team will always give you an estimate up front, before completing repairs, so there are no surprises. To keep repair and service costs under control, consider a maintenance agreement. The Fluid-Aire Dynamics Elite Service Subscription Plan provides 'bumper to bumper' coverage that includes both standard maintenance and repairs for a predictable monthly rate.
Do air compressors wear out?
Like all industrial equipment, rotary screw and other styles of commercial air compressors have a finite expected service life. With proper maintenance, an industrial air compressor may last from 10 to 20 years or even longer. The service life depends on the type of air compressor, the usage patterns, the conditions under which the compressor operates, and how well it is maintained. For example, a rotary screw air compressor may last for 40,000 hours or more, for full-time operation of 20 or more years. Reciprocating air compressors generally have a life span of 10-15 years. An aging compressor may be able to get a second life by rebuilding the motor or replacing the air-end. You can extend the life of your air compressor with regular preventative maintenance.
Can I fix the air compressor on my own?
If you have qualified maintenance technicians on staff, they may be able to perform standard air compressor maintenance and basic repairs, such as changing filters, greasing bearings, checking and adding oil, or fixing problems such as a stuck valve, blown fuse or interruption in the power supply. However, for more complex issues with rotary screw, rotary vane or reciprocating industrial air compressors, it is usually helpful to bring in a factory-trained specialist. Diagnosing problems with pressure drop, overheating or motor overload, for example, can be complex, and "fixing" the wrong problem means the real issue is left unaddressed. Trust the experts at Fluid-Aire Dynamics for all of your air compressor repair issues, big or small.