Compressed Air Cost and Savings Calculator Online
Calculate your compressed air energy costs using this compressed air energy calculator and learn how to reduce electricity costs and save energy.
How to calculate the electrical cost of an air compressor 
To use the calculator you will need to know the horsepower your system is currently running, the average hours per week your compressor runs and the average load percentage of your compressed air system. With this calculator you can then calculate:
Annual Power Cost to Operate Your Compressed Air System,
Unloaded Power Waste,
How Much You Could Save Annually by Reducing Your Pressure 15 PSI,
How Much You Could Save Annually by Reducing Your System Demand 10% Through Reducing Leaking Air, Implementing Zero Loss Drain Valves, Implementation of High-Efficiency Air Knives, and etc.,
The Potential Savings if a VSD Compressor was Utilized and 10% Capacity Saved
Tips to reduce air compressor power consumption.
Compressed air is your most expensive utility. Looking for ways to reduce the cost are critical to your operation. These 5 tips will help you to save on your air compressor power consumption.  
Eliminate pressure drop: A few of the major contributors to pressure drop are inadequate pipe sizes, undersized and dirty filtration, excessive filtration, inadequate storage, and air compressor maintenance issues.
Install low pressure drop filtration. Using filtration that is specified for low pressure drop will help to eliminate pressure drop in your system.
Run your system pressure at the lowest possible PSI: If you set your system pressure to run as low as possible, while still having everything operating correctly, this will help to reduce or eliminate unnecessary air consumption.
Install Zero Air Loss Condensate Drains. Using available programs from your energy company  you may be able to save a significant amount over typical solenoid type drains. 
Variable Speed Drive Compressors are almost a "no brainer" in most every application. With the cost of the technology coming down, and the utilization of the Energy Incentives, the capital outlay is very low (if anything) compared to standard fixed speed machines. The ongoing energy savings in most cases will continue to save your company hundreds, if not thousands, of dollars per month.
For more energy saving tips read 10 Tips for Reducing Air Consumption and Energy Costs.
Need a consultation on air compressor power consumption? Call us and let one of our compressed air specialists answer all your questions.
Chicago (847) 999-7474
Minneapolis (612) 445-3184
Milwaukee (414) 895-5338
Detroit (248) 775-1459
Philadelphia (610) 913-9100
San Antonio (210) 592-4233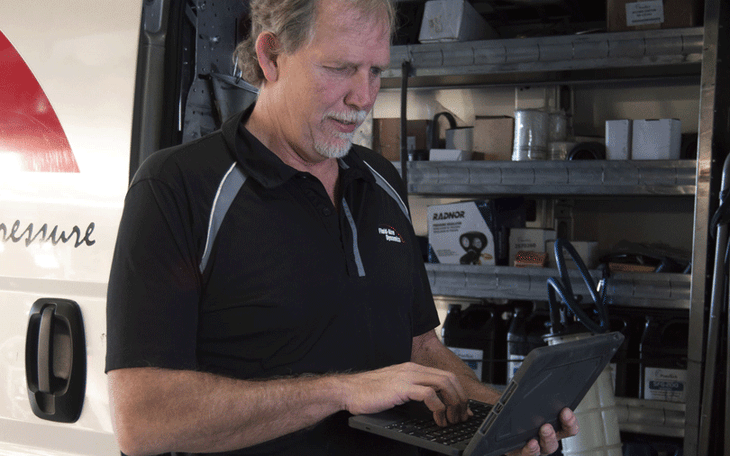 Get in Touch Today
We are here to serve your compressed air system needs 24/7/365. Call or click today!
Contact us