| | |
| --- | --- |
| CFM @ 100 PSIG | 45 |
| CFM @ 125 PSIG | 57 |
| Diameter (in) | 4 |
| Height (in) | 14.5 |
| NPT | 1/2" |
| Warranty | 1 year |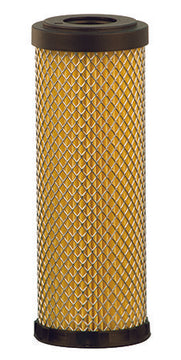 Particulate Filter
• Particulate removal
• 99.99% efficiency
• Particle removal down to 3 microns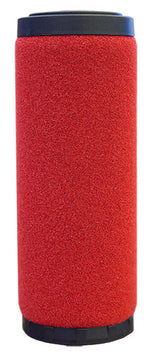 High Efficiency Coalescing Filter
• High quality compressed air filtration
• 99.999% Efficiency
• Particle Removal down to 0.01 Micron
• Max oil carryover 0.008 PPM w/w
• Nominal pressure drop 0.5 PSID
• ISO 8573 (Class 1)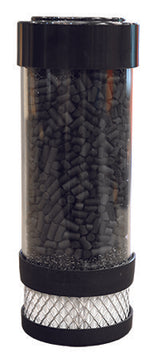 2 in 1 Filter
• Particulate removal or coalescing prefiltration
• 99.99% efficiency
• Particle removal down to 1 micron
• Nominal pressure drop 0.5 PSID
• ISO 8573 (Class 3)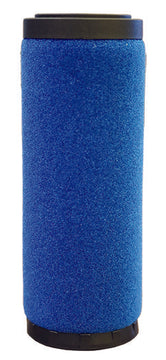 Utility Grade Coalescing Filter
• General compressed air filtration
• 99.999% Efficiency
• Particulate removal down to 1 Micron
• Max oil carryover 0.4 PPM w/w
• Nominal Pressure Drop 0.75 PSID
• ISO 8573 (Class 2)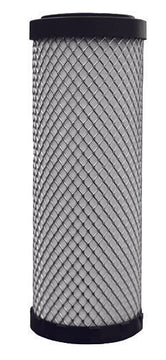 Activated Carbon Filter
• High purity extended surface area activated carbon removes hydrocarbon mist and vapor
• Max oil carryover
0.002 PPM w/w
• Nominal Pressure
Drop 1.2 PSID

Moisture Separators
This fully automatic drain is designed for the discharging of condensate or any other non-aggressive fluid from a compressed air system. It is heavy duty aluminum and is equipped with a separate manual drain for venting.
I have not received any compensation for writing any of my product reviews.
If a review is written based on compensation, I will include a disclaimer stating so as required by law.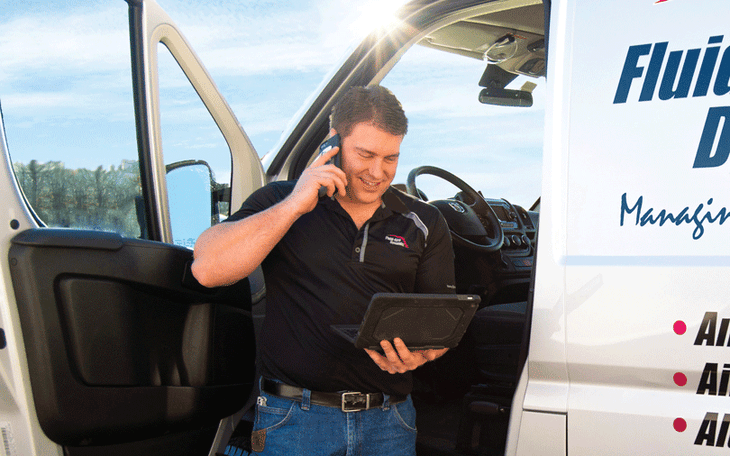 Ask Our Expert
We are here to serve your compressed air system needs 24/7/365. Call or click today!
Contact Us