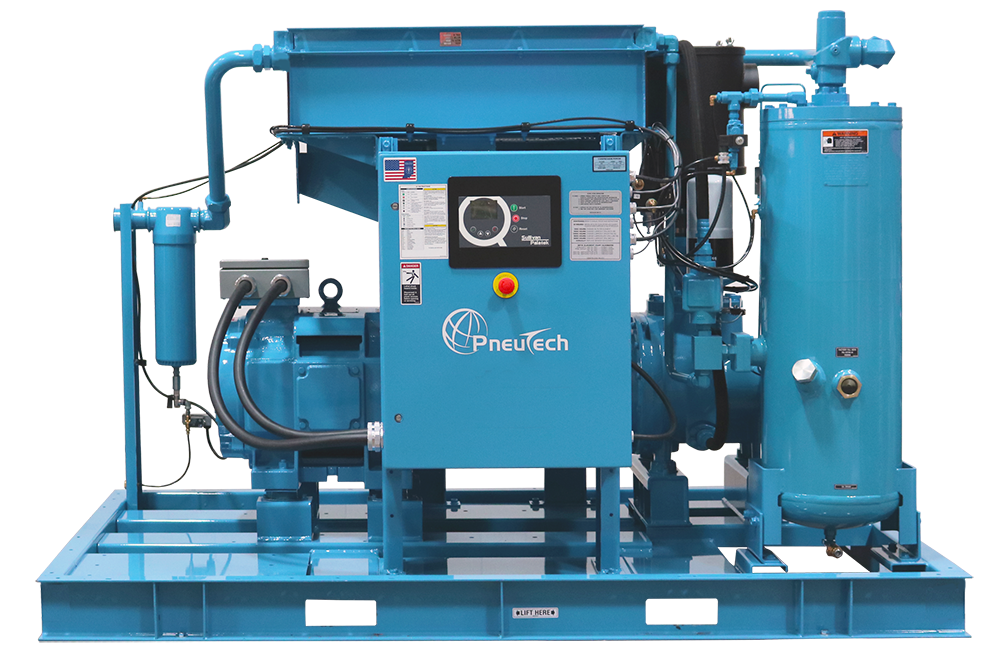 | | |
| --- | --- |
| CFM | 480 |
| Dimensions LxWxH (in) | 91x56x62 |
| Frame | 1600 |
| HP | 125 |
| kW | 90 |
| NPT | 2 |
| PSI | 150 |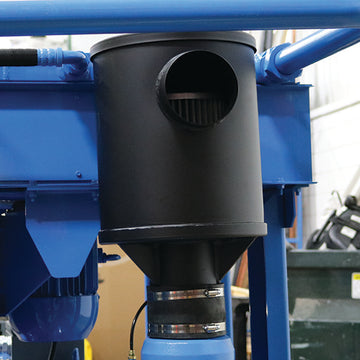 Air Intake Filter
Heavy duty, dry-type air intake filter enhances air quality before it touches the main components of the machine. This lengthens the lifetime of the machine. The element is conveniently accessible when it needs to be replaced.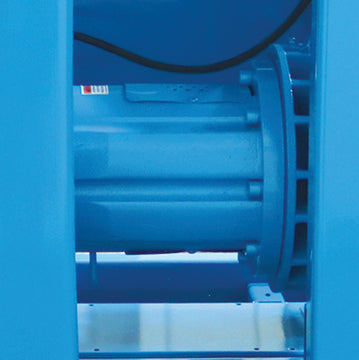 Direct Drive
Compressor is flange mounted to motor C-face for positive alignment and direct drive, thus leading to lower maintenance and repair.
Fan Motor
Dedicated fan motor ensures optimum air flow for proper temperature control. Safety shutdown feature is enabled when cooling fan power is interrupted.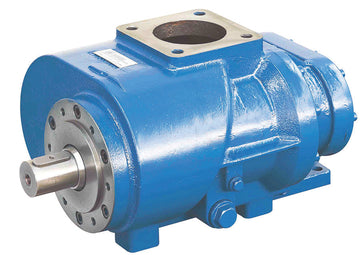 Oversized Air End
Oversized air end gives way for low RPM and leads to an extended lifetime for the machine, and reduced noise levels.
Electric Motor
The 208/230/460/575 three phase electric motor is a T-frame with a C-face flange. It is an induction type, open drip-proof design with squirrel cage cooling. TEFC motors are available on all models as an option.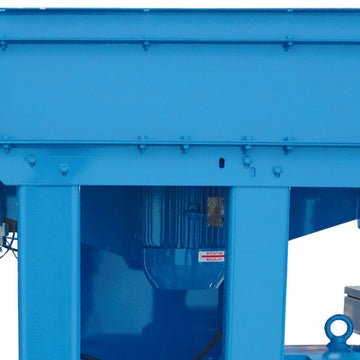 Cooling System - Updraft Model
Cooling system is included with updraft design to allow hot air to be recovered or exhausted through the top of the machine. It has a large side-by- side oil cooler and after- cooler for easy cleaning.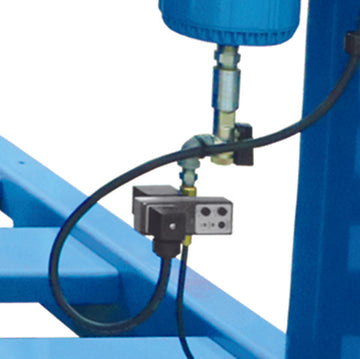 Automatic Drain Valve
This automatic drain valve removes condensate from the moisture separator trap at the discharge of the after-cooler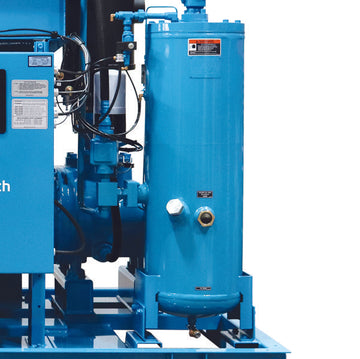 Large Separator Tank
ASME coded 200PSIG separator tank with a relief and a minimum pressure check valve which is connected to a high efficiency single stage air/oil separator element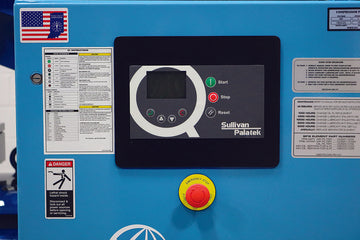 Electronic Controller
PRESSURE SCHEDULE - This feature allows you to program your daily operating schedule and allows for shut off during factory shut down up to 28 different times per week.
BUILT-IN SEQUENCER - This will sequence up to 7 VFD or NON-VFD machines.
LOAD/UNLOAD MODE OF OPERATION - Easily programmed to suit plant pressure requirements. ANALOG OUTPUT - Analog output can be used for remote starting or stopping and alarm notifications. E-STOP SAFETY - This characteristic helps with shutdown of the complete compressor for emergency conditions. RS485 COMMUNICATION - This electronic controller has RS485 communication for remote monitoring capabilities. Secondary RS485 ports are available for multiple machine functionality and software updates.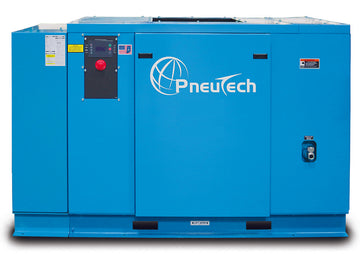 Enclosure Panels
This option allows for increased protection of machine parts thus leading to longer lifespan of the machine. These also make the machine quieter than it already is. All panels are easy to remove for servicing.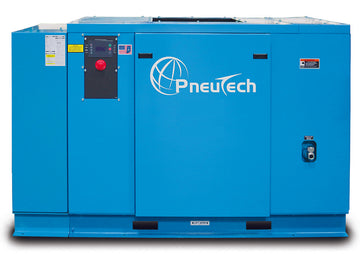 Protective Devices
• Class 20 solid state overload relay
• High discharge temperature switch
• High pressure shutdown switch
• Anti-start pressure switch (prevents starting while air compressor is pressurized)
• Anti-reversing control (protects against reverse rotation)
I have not received any compensation for writing any of my product reviews.
If a review is written based on compensation, I will include a disclaimer stating so as required by law.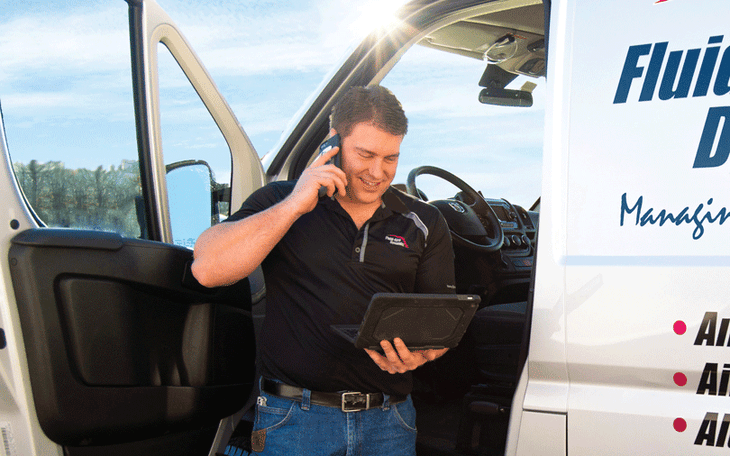 Ask Our Expert
We are here to serve your compressed air system needs 24/7/365. Call or click today!
Contact Us