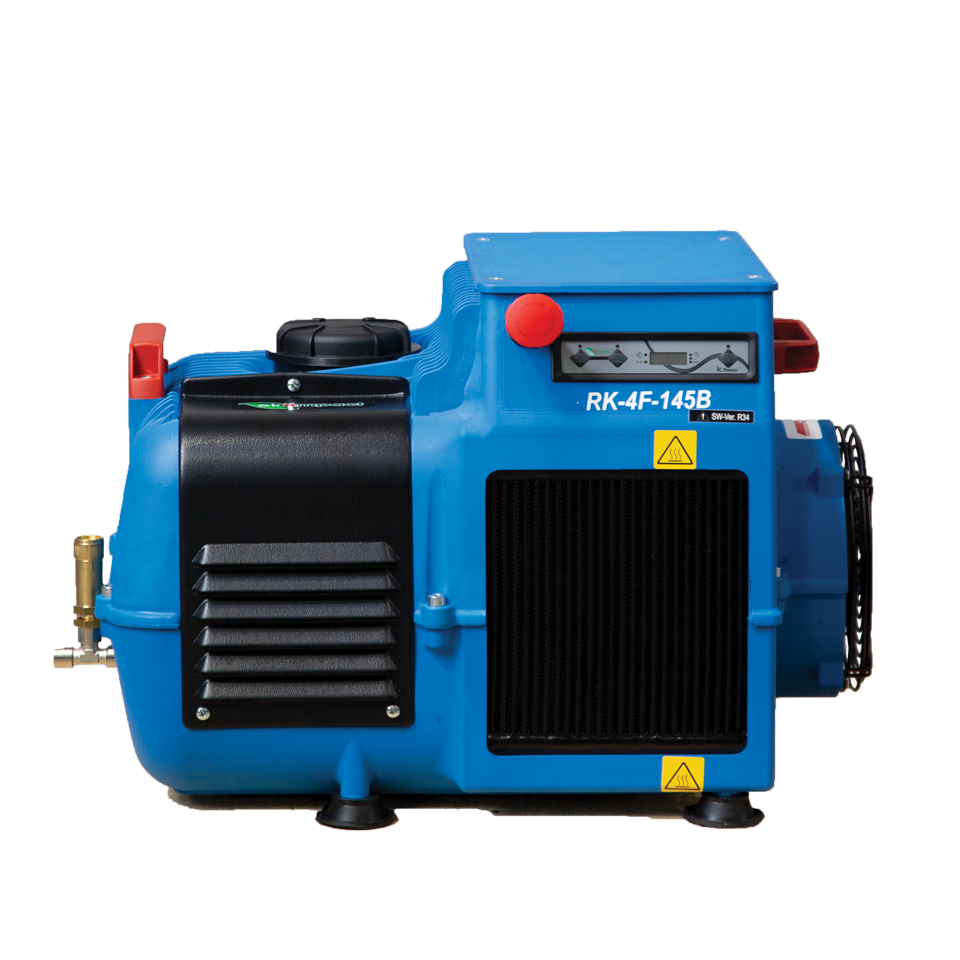 *other voltages are available by special order
| | |
| --- | --- |
| CFM | 12.7 |
| dBA | 69 |
| Dimensions LxWxH (in) | 21.7x17x16.6 |
| HP | 4 |
| kW | 2.5 |
| NPT | 3/8" |
| PSI | 145 |
| Voltage | 230 |
| Warranty | 1 year |
Vented Electrical Cabinet
Vented for maximum cooling of the drive (conveniently accessed from the front of the machine)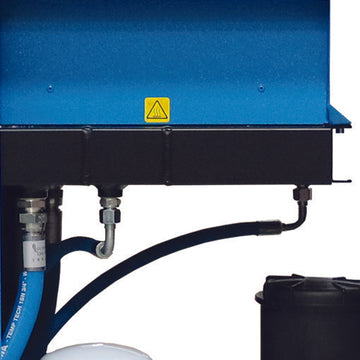 Oversized Air/Oil Cooler
Easy-to-access and oversized to allow for higher ambient operating temperatures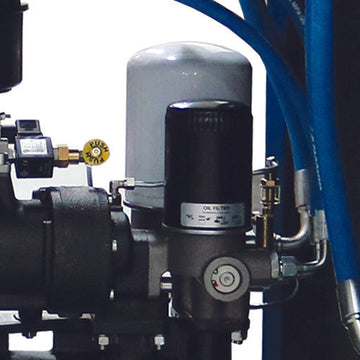 Spin-on Filtration
Spin-on air/oil separators and oil filtration allow for quick and effortless replacement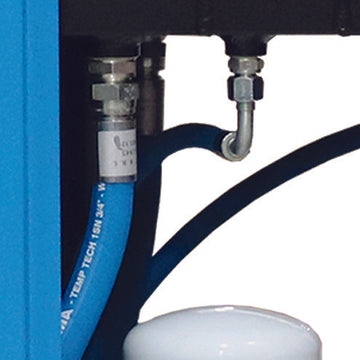 Condensate Trap
The standard condensate trap, located at the discharge of the air cooler removes bulk water. Includes electric solenoid drain valve.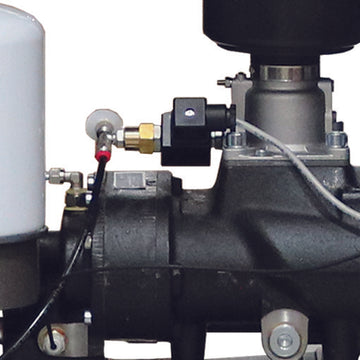 Low RPM Air End Assembly
The oversized air end assembly allows for a low RPM design which provides reduced maintenance,cooler running conditions, and an extended life expectancy.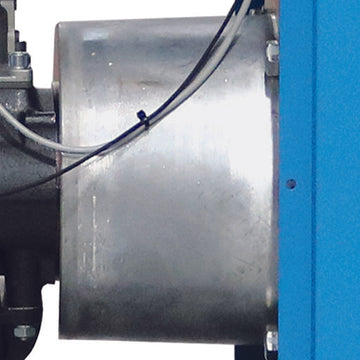 Direct Drive Design
Direct drive eliminates gear-sets which increases efficiency and reduces noise and vibration levels
Integrated Oil Sump Tank
The oil sump tank is integrated directly with the air end, filtration, thermal valve, and MPCV. This feature reduces hose connections and lessens the chance for oil leakage, and provides a compact design.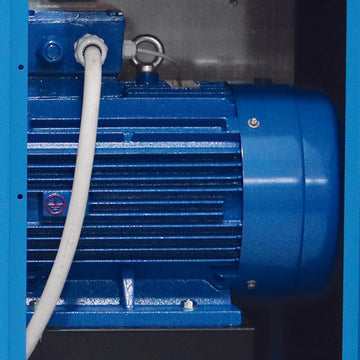 TEFC motor (totally enclosed fan-cooled)
As standard, all RK-VSD units come packaged with a TEFC motor. This feature protects the motor against dirty environments which increases bearing life and the overall longevity of the compressor.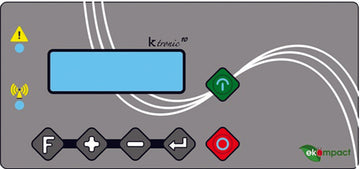 Electronic Controller
• Pressure Parameters - Set target pressure to match your exact demand
• Alarm Conditions/Reset - Past and current alarms are recorded, allowing for quick diagnosis
• Current Duty Cycle - Monitors the demand on the compressor
• Maintenance Timers - Track and set your maintenance schedule
• Discharge Pressure - Displays current air discharge pressure
• Cooling Fan Control - Controls the air/oil cooling fan based on actual oil temperature conditions - Fan cycles only when needed
• Oil Temperature - Protects against overheating by allowing this critical temperature to be easily monitored
• Phase Monitor - Prevents reverse rotation and protects against power loss damage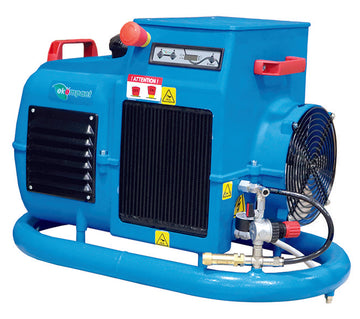 A Powerful Rotary Screw Compressor
in a Tough & Tiny Package
Electronic Controller
• Intake Filter
• Air/Oil Separator
• Oil Filter
• Minimum Pressure Valve
• Thermostatic Valve
Direct Drive
• Direct Start with
Loading/Idling Cycle
• Lightweight
• Low dBA levels
• Compact for small spaces
I have not received any compensation for writing any of my product reviews.
If a review is written based on compensation, I will include a disclaimer stating so as required by law.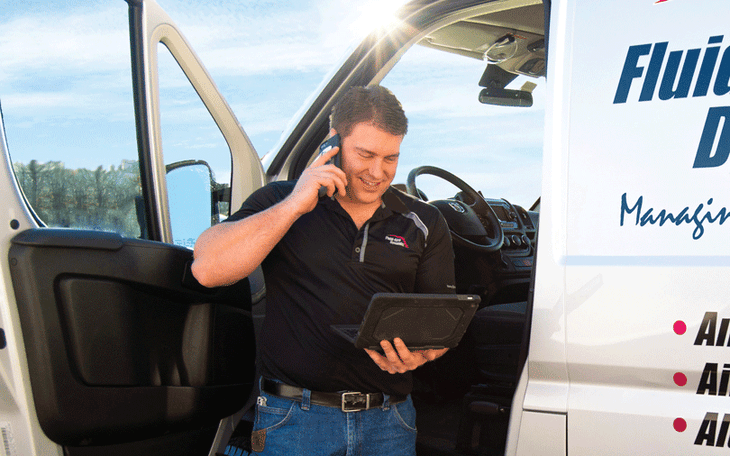 Ask Our Expert
We are here to serve your compressed air system needs 24/7/365. Call or click today!
Contact Us