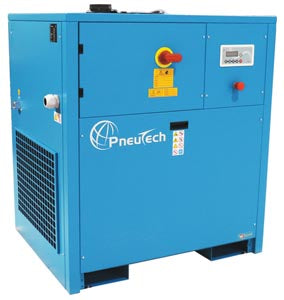 | | |
| --- | --- |
| CFM | 167 |
| dBA | 70 |
| Dimensions LxWxH (in) | 42x34x49 |
| HP | 40 |
| kW | 30 |
| PSI | 125 |
| Tank(gal) | Base mount |
| Weight(lbs) | 1003 |
Similar to
Gardner Denver L30
Quincy QGS-40
Quincy QSI-50
Elgi EN30-125
Elgi EG30-125
Ingersoll Rand RS30i-A125
Ingersoll Rand RS30ie-A125
Boge S40-3N-125
Kaishan KRSB40-115
Chicago Pneumatic QRS40-125
Atlas Copco GA26-125
Atlas Copco GA26+125
Kaiser ADS40-125
Kaiser ADS40S125
Kaiser BDS40-125
Sullair S-3000
Sullair ST-3008
Curtis NXB30-125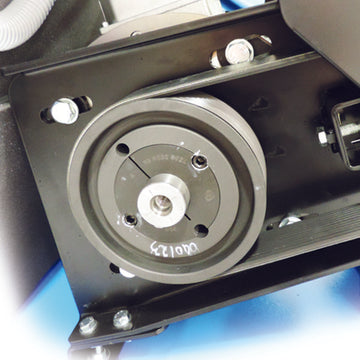 Belt Drive Design
The belt drive design reduces vibration by eliminating gearsets and allows for convenient servicing of either the air end or motor. Also includes a tensioning mechanism that simplifies belt changes and tensioning.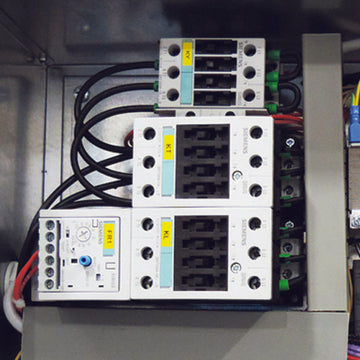 Wye Delta Start
The wye delta start is a method of reduced amperage start up that comes standard on all RK machines. It saves energy and increases the life of the drive components including the pump, motor, and drive belt.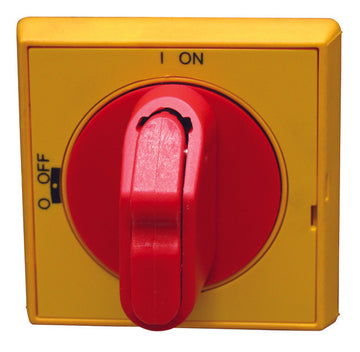 Safety Switch
The lock-out switch ensures safe servicing and power isolation when compressor is not in use.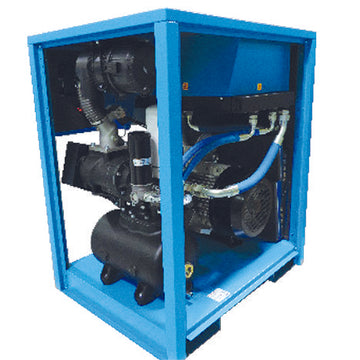 Easily Removable Panels
With removable enclosure panels, the RK series units are easy to service in all areas (maintaining filtration and oil, or servicing one of the major components). This efficiency keeps downtime to a minimum.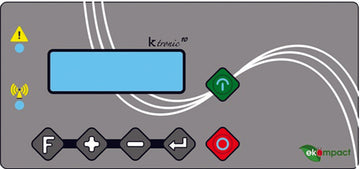 Electronic Controller
The electronic controller allows for user friendly parameter modifications and running status monitoring. It comes standard on all RK machines and allows you to change load/unload pressures, off delay timers, wye-delta start times, monitor running temperatures, differential pressures across filtration, and much more!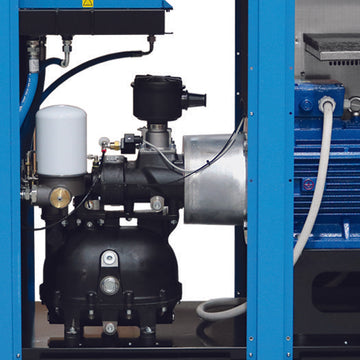 Minimal Hose Design
The air end is directly connected to the oil sump assembly and multiple hoses are eliminated on our RK compressors. This reduces the possibility for leakage as well as the restrictions to the flow of oil and air.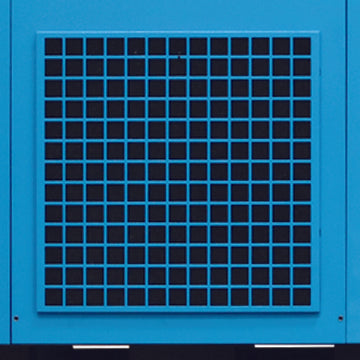 Cabinet Filtration
A conveniently accessible cabinet filter is standard on all RK Series air compressors. This filter is washable for prolonged life and reduces maintenance on the complete machine, especially the air filter.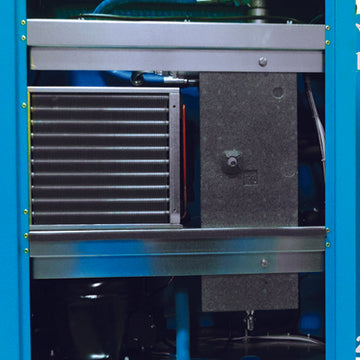 Integrated Dryer Option
Integrating the dryer into the compressor saves time, money, and floor space. All RK Fixed Speed 5-40 HP compressors are available with or without a dryer. This dryer is unique because it has a single point condensate drain, digital dewpoint meter, and is easily serviced.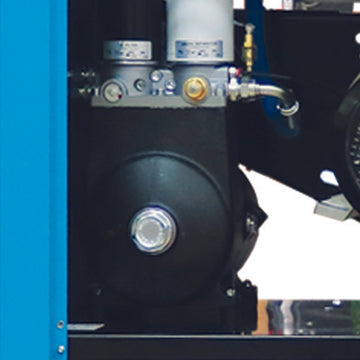 Oversized Air-Oil Separator Tank
The oversized air-oil separator tank and element allows for effective 3 stage separation, less than 3ppm oil carry over and less than 0.02 bar pressure drop. The highest air quality isassured with renowned Mann filtration.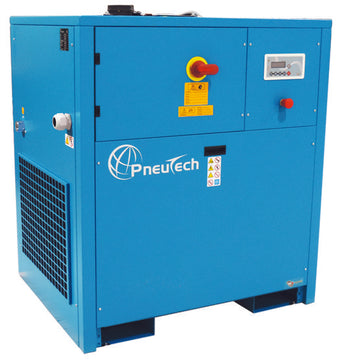 Compact Footprint and Ease-of-Rigging
Built in fork truck slots on all RK series air compressors allow for safe and easy rigging. The compact design allows more installation flexibility.
I have not received any compensation for writing any of my product reviews.
If a review is written based on compensation, I will include a disclaimer stating so as required by law.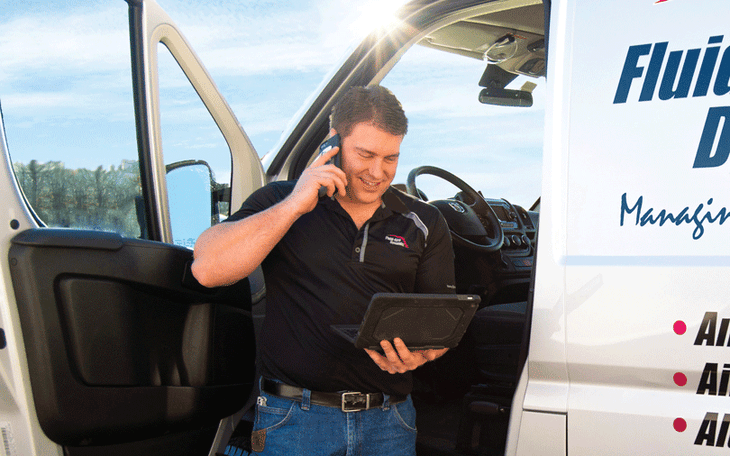 Ask Our Expert
We are here to serve your compressed air system needs 24/7/365. Call or click today!
Contact Us