Compressed Air System Preventative Maintenance Services in San Antonio
Fluid-Aire is your source for planned industrial air compressor maintenance. We offer maintenance packages to keep your compressed air system up and running and ensure safe, reliable, and efficient delivery of compressed air. Our factory-certified air compressor maintenance experts are always on call for scheduled PM, system audits or emergency repair service to keep you in operation.
89.2%
Inbound Calls Answered By a Human
2h 1m
Average Emergency Response Time
2,624
Total Active Customers
68
Customer Satisfaction Score (NPS)
Comparing Standard and Preventative Air Compressor Maintenance in San Antonio
It's a well-known adage: prevention is better than a cure, and this rings particularly true for maintaining air compressors in San Antonio. By diligently carrying out standard and proactive maintenance on your air compressor, you can avoid unexpected breakdowns and the costs associated with emergency repairs.
STANDARD AIR COMPRESSOR UPKEEP
The usual maintenance for an air compressor involves routine checks and maintenance procedures aimed at ensuring the compressor's efficient and effective operation. These procedures may include checking and replacing air filters, maintaining appropriate lubrication for moving components, and inspecting and tightening belts and hoses.
PREVENTATIVE AIR COMPRESSOR UPKEEP
Proactive maintenance of an air compressor involves implementing measures to forestall potential compressor problems before they occur. This might encompass activities like conducting regular assessments of the air compressor, performing regular maintenance tasks, and replacing parts before they deteriorate or fail. By putting a proactive maintenance plan in place, you can maintain your air compressor's operational efficiency and longevity.
Why Should You Maintain Your Compressed Air System in San Antonio?
Undertaking preventative maintenance for your air compressor is crucial for its reliable, safe, and efficient operation and to prevent an expensive compressor breakdown. The time and resources invested in routine preventative maintenance are far less than the costs associated with emergency repairs. Our preventative maintenance services in San Antonio help you:
Minimize or eliminate unplanned downtime and maximize uptime for profitability.
Bypass costly repair charges and ensure optimal compressor operation.
Decrease depreciation of capital investment due to inadequate maintenance.
Reduce production rework arising from a poorly performing compressed air system.
Lower energy costs and excessive power demands resulting from inefficient performance.
Reduce the requirement for costly backup equipment.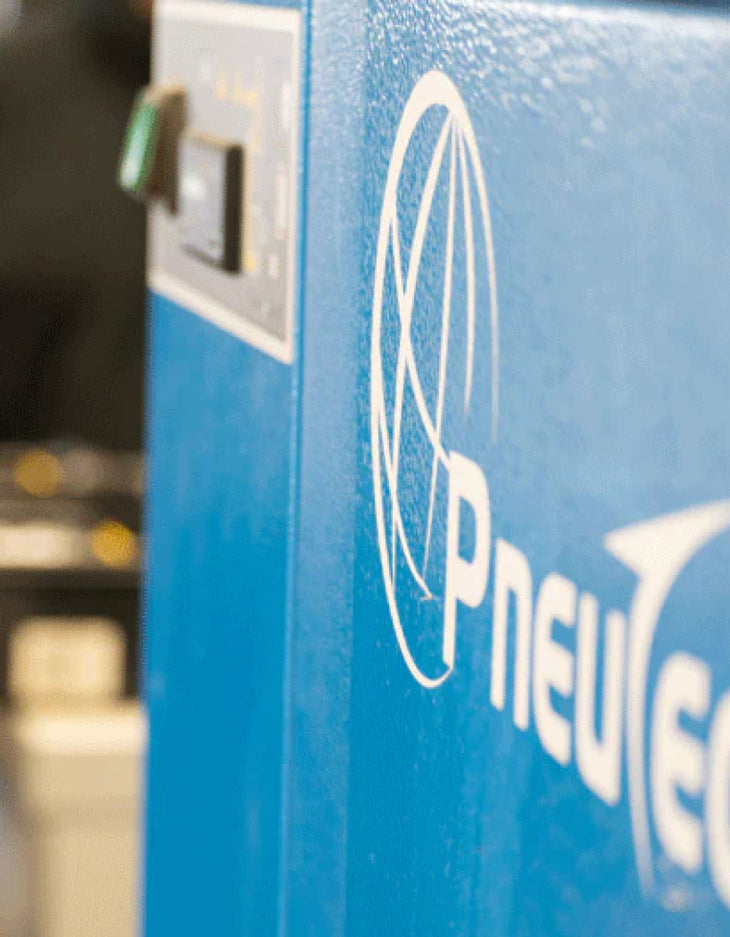 Efficiency of Our Maintenance Services in San Antonio
Our factory-certified, knowledgeable technicians provide services for all major brands of commercial air compressors and dryers. We inspect your system, carry out all recommended preventative maintenance, and address any issues identified—on our first visit, if possible.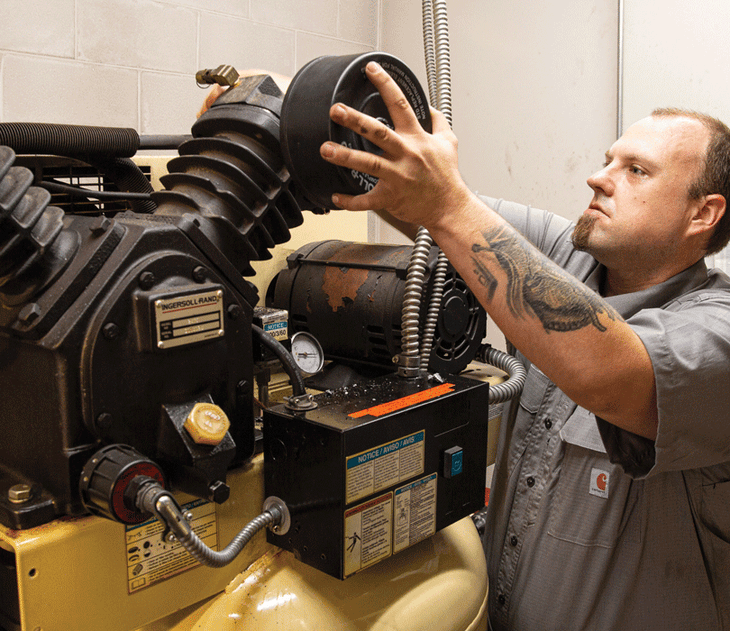 Why Enroll in a Fluid-Aire Dynamics Maintenance Program in San Antonio?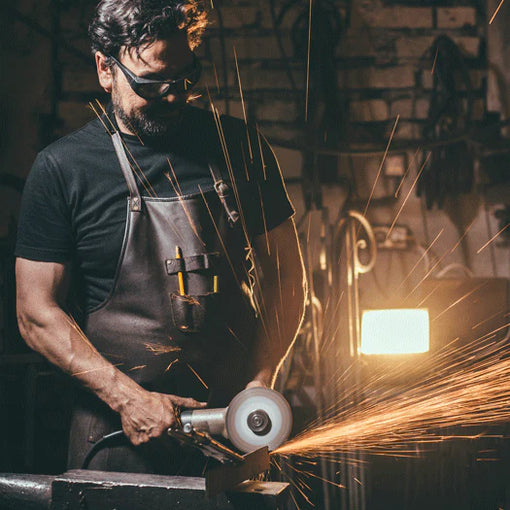 Our San Antonio compressed air clients trust us for our knowledgeable, factory-certified technicians and prompt, professional air compressor service. We collaborate with you to circumvent the concealed costs of inadequate air compressor maintenance. Our professional service teams in San Antonio will guide you to:
Reduce energy expenditure
Prolong equipment life and decrease system wear and tear
Prevent emergency repairs and unexpected downtime
Ensure a steady supply of clean, dry and reliable compressed air
San Antonio's Exclusive Air Compressor Inspection & Maintenance Approach
Our adept, factory-trained technicians in San Antonio service all major brands of commercial air compressors and dryers. They meticulously inspect your system, conduct all the recommended preventative maintenance, and address any detected issues, aiming for resolution in the initial visit.
INSPECTION
A thorough inspection of the air compressor system forms the bedrock of our maintenance process. This inspection covers every component, from moving parts to consumables, enabling us to spot current or impending issues. Our checks include looking for air or oil leaks, which may hint at underlying problems. Key components examined during the air compressor inspection include:
Air Intake Filter
Air & Oil Cooler
Electrical Connections
Starter Contacts
Belts 
Drive Coupler
Vibration MHz
Safety Devices
Pressure Gauges/Pressure Switch Diaphragm 
Temperature Gauges
Main Fasteners
Drain Valves
Covers & Guards
Scavenge Lines
Air Compressor Shut-off System
Safety Shutoff Mechanisms
DATA COMPILATION 
Throughout our maintenance processes, we collate various data metrics on your air compressors. This data assists us in evaluating performance and efficiency, allowing us to set proper alarm thresholds, compute your system's leak rate, and pinpoint energy-saving opportunities. Some metrics include:
Load/Unload Pressures
Ambient Temperature
Discharge Temperature
Load/Unload Amps
Running Voltages
Loaded vs. Unloaded kW
COMPONENT REPLACEMENT
If, during the inspection, we identify any parts or components that are degraded or damaged, our aim is to replace them during the same visit. Our service vehicles come equipped with a broad range of parts essential for air compressor maintenance. Components we might replace include:
Air Intake Filter
Oil Filtration
Air/Oil Separator
Cabinet Filtration
Belts
Lubricant
Tailored Maintenance Plans in San Antonio 
Fluid-Aire Dynamics offers three tiers of Elite Preventive Maintenance Service Plans tailored for your air compressor needs in San Antonio, ranging from our Free Maintenance Reminder Program to our comprehensive Elite Service Subscription. We're committed to serving San Antonio's metro areas effectively.
Reminder Service
Once we establish a service account for your operation and the appropriate air compressor maintenance
Read More
schedule for your unit, we simply remind you that normal maintenance is due. You can then decide to call us in for troubleshooting, repairs, parts and supplies. If there is a major issue or emergency down situation, a call to our emergency response hotline will have a qualified and knowledgeable service technician onsite within four hours. There is no charge for the reminders; however, on-demand service calls, parts and supplies are charged at the standard rate.
Standard Maintenance Agreement
Our standard air compressor preventive maintenance agreement establishes a fixed cost for the normal preventive
Read More
maintenance on your compressed air system. Your service technician comes onsite, with a pre-arranged appointment, and maintains the equipment. Your contracted rate includes all labor and parts, so you can control your budget while we keep your system clean and operating at top efficiency.
Elite Service Subscription
The Fluid-Aire Dynamics Elite Service Subscription is our premium maintenance and full protection package. It's
Read More
like an extended warranty on your entire system! We inspect and maintain your compressors, dryers and filtration to guarantee the clean, dry, reliable, and energy-efficient air that drives your operation. This agreement offers 'bumper to bumper' coverage that includes both standard maintenance and repairs for a predictable monthly rate.
Maintenance Reminder Call
45+ Point Inspection Report
4 Hour Emergency Response Guarantee
Budgeted Maintenance Costs
'Bumper to Bumper' Repair Coverage
Emergency Service Free Waived
Priority Attention for Emergency Service
Fair Market Value on Equipment Trade-ins
Remote Equipment Monitoring (Coming Soon)
Hassle Free, High-Quality Compressed Air
Get a Quote
Why Choose Fluid-Aire Dynamics' Maintenance Program in San Antonio? 
Our loyal customers in San Antonio know they can rely on us not just for our factory-certified expertise but also for timely, professional air compressor services. We're here to help you avoid the unforeseen costs of subpar air compressor maintenance. With our professional San Antonio team, you can:
Decrease energy bills
Extend the lifespan of your equipment, reducing system wear and tear
Sidestep unforeseen repairs and outages
Ensure a steady stream of clean, dry and dependable compressed air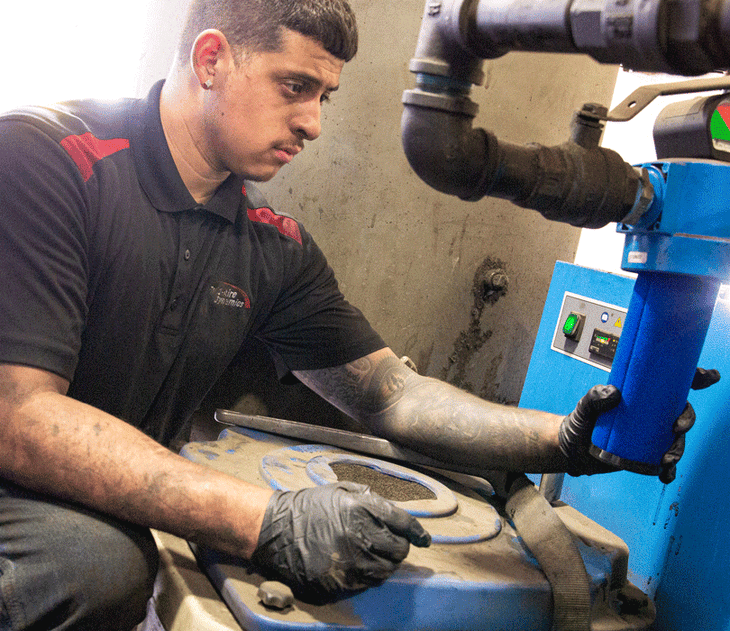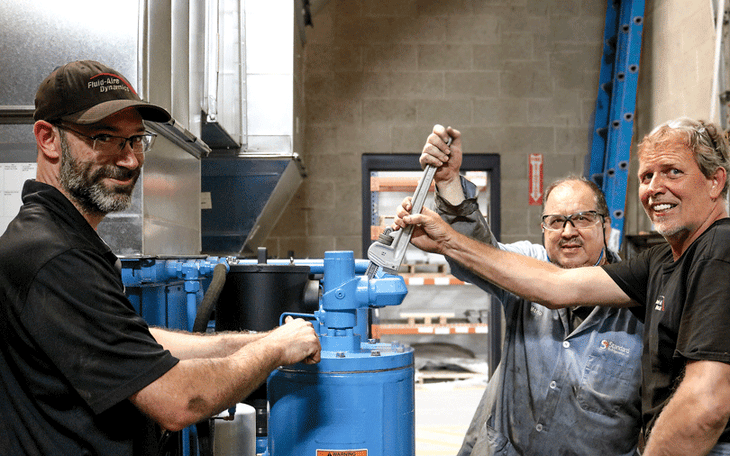 Still pondering? Engage with a local air compressor specialist in San Antonio!
Contact us
San Antonio's Expert Air Compressor Technicians 
At Fluid-Aire Dynamics, our San Antonio team is steeped in the nuances of air compressor maintenance. They're geared up to help you tackle—or sidestep—any issues you might face with your air compressor. Whether you're in search of comprehensive care for your air compressors or just some guidance on upkeep, Fluid-Aire Dynamics has the experts in San Antonio.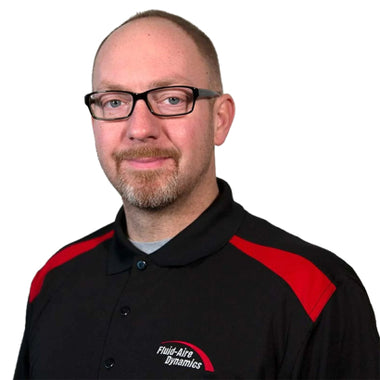 JOHN S.
San Antonio Service Technician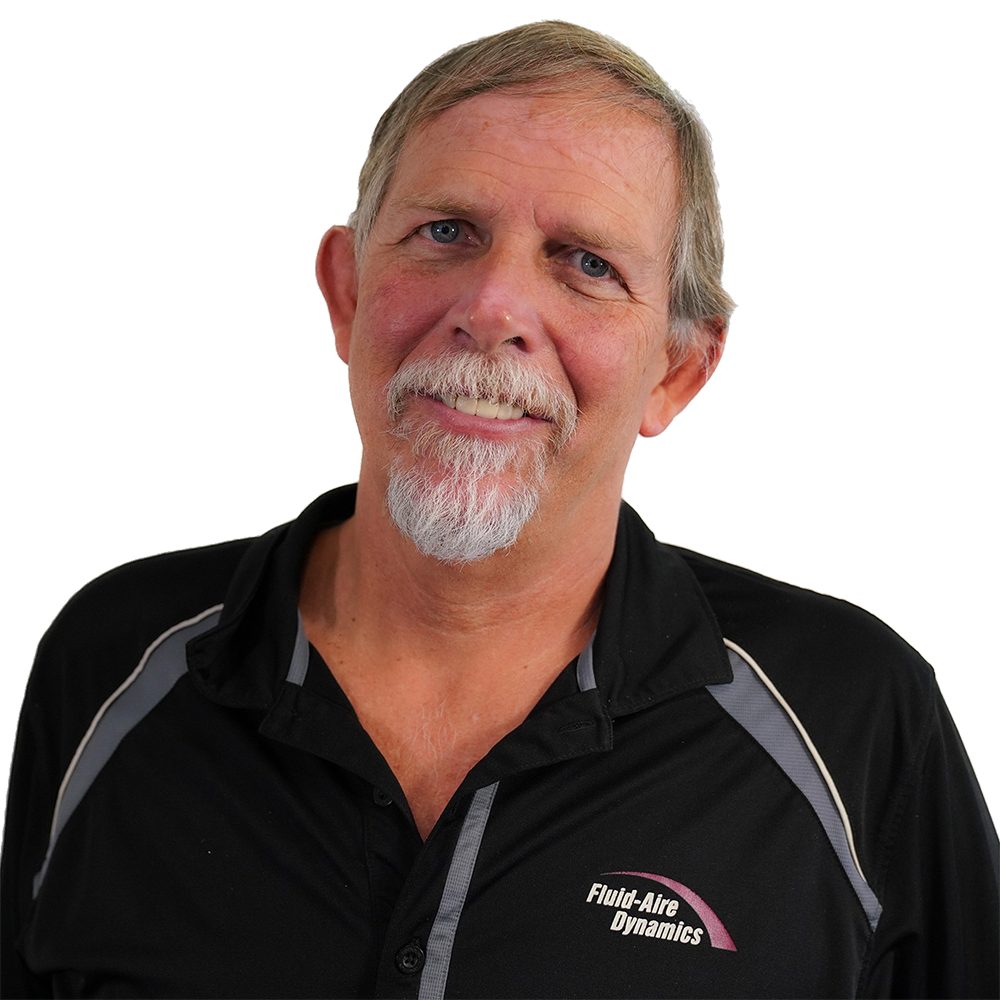 JULIUS J.
San Antonio Service Technician
JOSHUA S.
San Antonio Service Technician
Feedback from Our San Antonio Clients
I have been working with Fluid-Aire Dynamics for the last 20 years at Boston Scientific and they have always been right there when we needed them
Hunter Moss
Boston Scientific
Tech was very professional and quickly went about the job at hand. Explained differences between our compressors and how to compensate for them. Took care of the issue the first time and we're up and running!
Dave Ashley
MRG Tool & Die Corp.
Fluid-Aire had good and helpful people that usually keep things working well. If there is an equipment problem, your people dig in to get it solved
Michael Gandrud
Gandy Company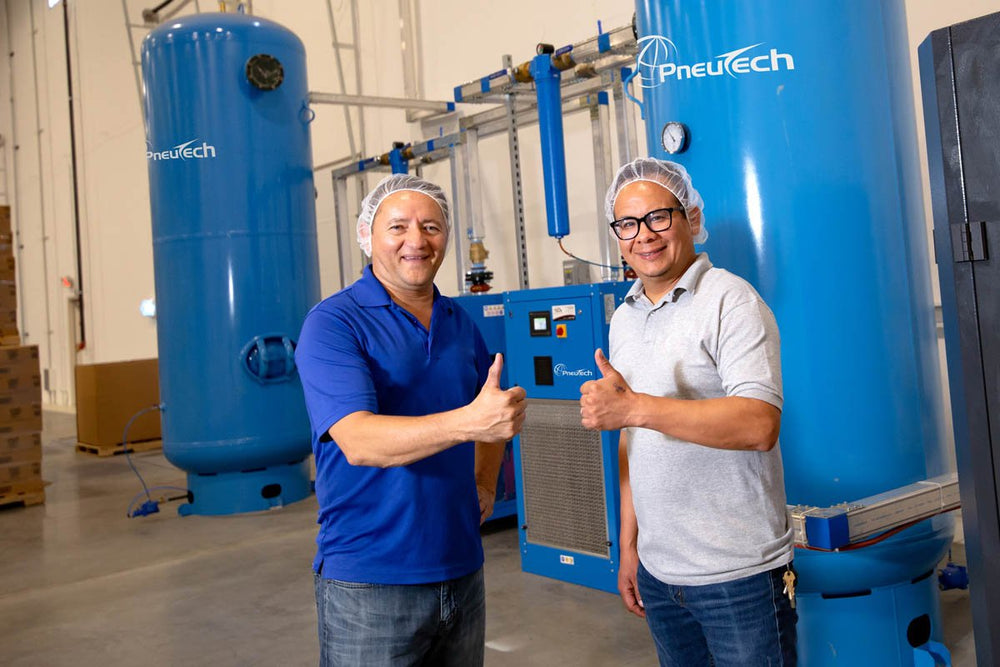 FAQs
Is air compressor maintenance necessary? 
Absolutely. Consistent preventive maintenance in San Antonio is essential for the air compressor's safe, efficient, and reliable operation. By maintaining your air compressor proactively, you're saving in the long run—warding off unexpected downtimes, high repair costs, and increased energy bills. Regular Preventative Maintenance (PM) in San Antonio aids businesses in optimizing their compressed air systems.
How can I protect my air compressor? 
The ideal way to safeguard your San Antonio air compressor from unexpected shutdowns and hefty repair expenses is to religiously adhere to all recommended preventive maintenance routines. Adhering to daily and weekly guidelines, like checking the air compressor oil and draining condensation, can make all the difference. Undertake a full PM at least once a year or as suggested in your user manual.
What's the significance of preventive maintenance for air compressors in San Antonio? 
Air compressors, especially in San Antonio's conditions, require preventive maintenance for optimum, efficient, and safe functioning. Without such care, your air compressor might face a reduced lifespan and frequent disruptions. Emergencies are costlier than routine checks, and unexpected downtime can have severe financial implications. Regular PM for your San Antonio air compressor ensures your operations benefit from a constant supply of clean, dry air.