Air Compressor Repair Service in San Antonio, Texas
Seeking a trustworthy location for air compressor repairs? Rely on the swift and effective services offered by Fluid-Aire Dynamics, serving within a 90-mile radius of major cities such as Chicago, Milwaukee, Minneapolis, Detroit, Philadelphia, and San Antonio. We are industrial air compressor service specialists, focusing on diverse types like rotary screw, rotary vane, and reciprocating compressors, including dryers and compressed air accessories. We strive to promptly restore your operations, keeping downtime at bay.
Common Challenges We Address
Our skilled service technicians are at your disposal for every repair requirement, be it air compressor parts or a comprehensive air compressor service. We can diagnose, address, and rectify various air compressor issues. Frequent repair services we cater to include:
Air Compressor Pressure Switch Restoration
Elevated Sump Pressure
Decreased Sump Pressure
Excessive Oil Carryover
Failure of Air Compressor Startup
High-Temperature Shutdowns
Water Contamination in Compressed Air Pipelines
Air System Pressure Declines
Oil Seepage
Unusual Compressor Noises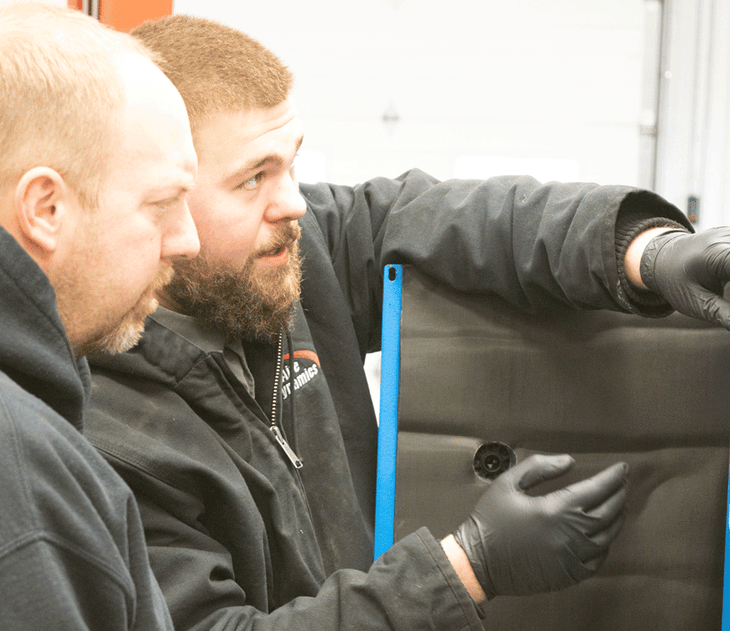 Our Repair Methodology
Available 24/7/365, our team offers emergency compressor services within our operational zones including Chicago, Milwaukee, Minneapolis, Detroit, Philadelphia, and San Antonio. As a Fluid-Aire Dynamics customer, we promise to arrive on-site within four hours.
1.
Detailed consultation with the air service technician about the problem, its onset, and the conditions causing it.
2.
Visual inspection for evident issues, such as oil leaks, complemented by necessary diagnostics.
3.
Identification of mechanical issues with the compressor if there are plant pressure problems.
4.
Determination of temperature control or electrical problems if motor overloading is observed.
5.
Prompt repair during the initial visit, if feasible. Our vehicles are equipped with common repair parts for speedy compressor restoration.
Comprehensive Air Compressor Diagnostics
Our factory-certified service technicians possess the knowledge and proficiency to diagnose and rectify a broad spectrum of air compressor issues. We aid in estimating the repair cost, identifying required parts, and crafting a preventative maintenance plan to circumvent future complications. Utilizing a meticulous diagnostic checklist, we swiftly pinpoint the root cause of your problem, which might involve:
Plant pressure
Electrical connectivity
Motor functionality
Control systems
Belts, bearings, and moving components
Distribution network
Air Compressor Repair & Rebuilding Solutions
While most air compressor restorations are minor and straightforward, at times, more complex repairs like air-end or compressor motor rebuilds may be necessary. In such situations, rely on the compressed air specialists at Fluid-Aire Dynamics. We can handle intricate repairs and rebuilds for almost any make or model of rotary screw or other industrial air compressors.
Industries We Cater To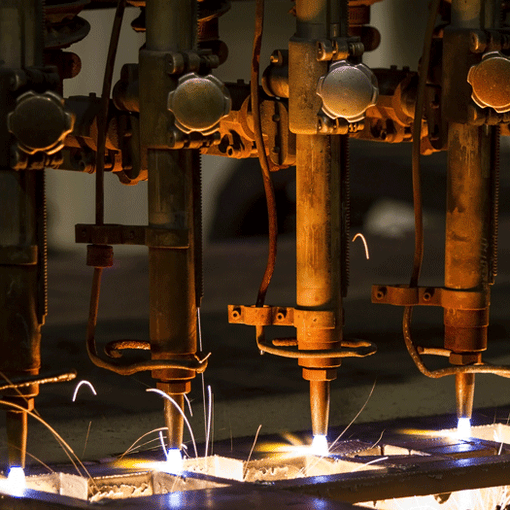 Fluid-Aire Dynamics supports clients from diverse sectors that depend on clean, reliable, efficient, and dry compressed air as a critical component of their operations.
These sectors encompass General Manufacturing, Chemical Manufacturing, Food Processing, Bottling, Plastics, Electronics, Metal Working, Machining, Automotive Service, Truck Service, Heavy Equipment Service, Fabrication, Assembly, Printing & Bindery, Mail Processing, Robotics, Building/Facility Management, Woodworking, Pharmaceuticals, Mineral Processing, Mining, Auto Body Shops, Laser Cutting, Tire Shops, Packaging, Stone/Granite, Hospitals & Medical Facilities, Warehouse & Fulfillment.
Servicing a Variety of Air Compressor Brands
With an experienced team of over 30 factory-trained service technicians, we excel in the maintenance, service, and repair of almost any brand of rotary screw or hydrovane-style air compressors, including Atlas Copco, Chicago Pneumatic, Gardner-Denver, Ingersoll-Rand, Kaeser, PneuTech, Quincy, Sullair, Sullivan Palatek, and more. We're your go-to for industrial air compressor service and repairs. If you require services for consumer-level air compressors such as Sears, we suggest reaching out to the manufacturer to find a local repair shop.
Air Compressor Parts Availability
We maintain an expansive stock of replacement parts and components for air compressors. Our relationship with nationwide equipment vendors allows us to boast excellent availability of repair parts. We keep regular maintenance parts and several other aftermarket parts that are frequently used in our repair jobs. This enables us to finish your compressed air system repair swiftly and efficiently, saving you the hassle of waiting for weeks for parts.
Why Choose Fluid-Aire Dynamics?
For emergency compressor repairs, Fluid-Aire Dynamics is the service provider you can count on. We offer 24/7 phone and on-site support within 90 miles of our facility in San Antonio. We offer:
Highly qualified, factory-trained service technicians.
Exceptional customer support by our team of over 70 knowledgeable professionals.
24/7/365 phone support with a 4-Hour Emergency Response Guarantee.
Quick access to replacement parts through robust relationships with nationwide equipment vendors.
Competitive pricing for air compressor repairs.
Extensive repair capabilities for compressed air systems, including dryers, distribution systems, inline filtration, air receiver tanks, and air system accessories.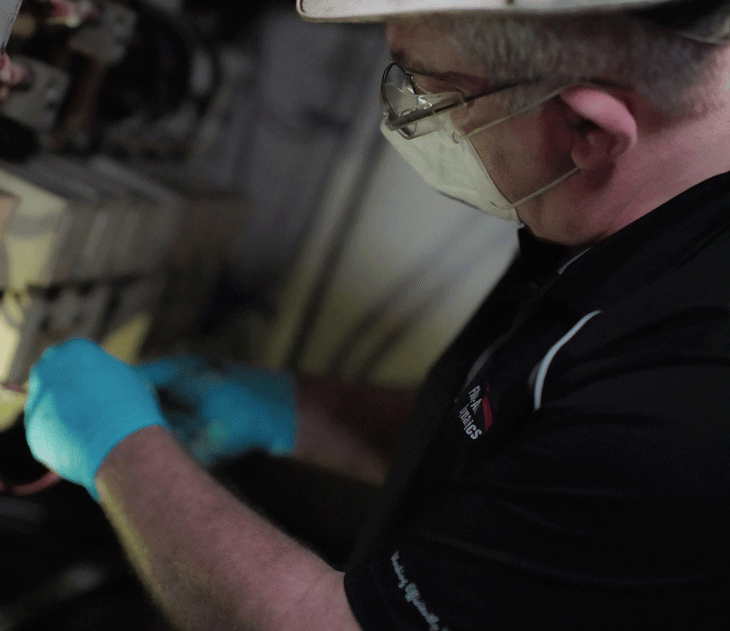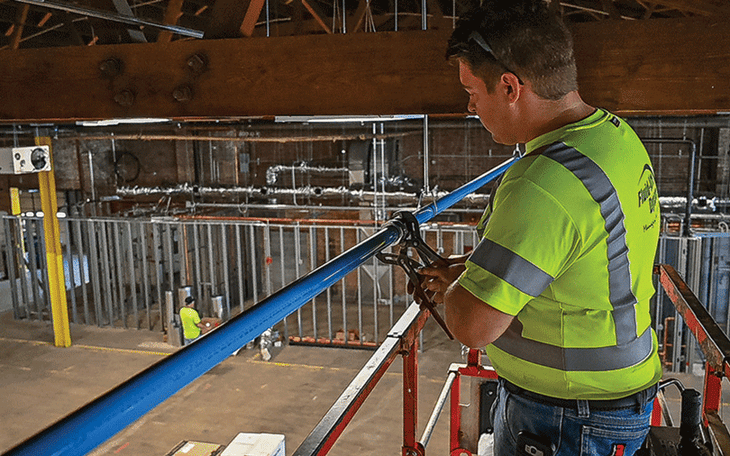 Get in Touch with Your Expert Air Compressor Repair Service Today!
If you're seeking an air compressor repair service in San Antonio, don't hesitate to call us or click today for immediate support.
Contact us