| | |
| --- | --- |
| dBa | 78 |
| Dimensions LxWxH (in) | 130x74x84 |
| HP | 180 |
| kW | 132 |
| PSI | 116-145-190 |
| Tank (gal) | NA |
Similar to
Gardner Denver L22
Quincy QGS-30
Quincy QGD-30
Quincy QSI-40
Quincy QSI-40C
Elgi EN22-125
Elgi EG22-125
Ingersoll Rand RS22i-A125
Boge C30-125
Boge C22-2N
Kaishan KRSB30-115
Chicago Pneumatic QRS30-125
Atlas Copco G22-125
Atlas Copco GA22-125
Atlas Copco GA22+125
Kaiser AS30-125
Kaiser ADS30-125
Sullair S-2200
Sullair ST-2208
Curtis NXB22-125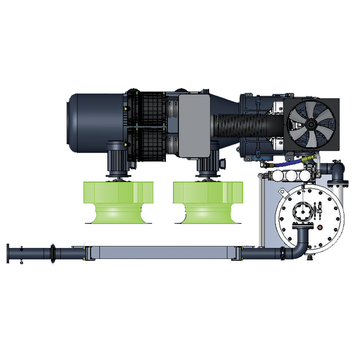 Cooling System
The Variable Speed Drive (VSD) series has been developed and sized to work at a 100% duty cycle even in the most severe conditions. Energy savings are achieved due to an inverter controlled fan of the oil cooler. All the components are fully enclosed and protected from contamination. The air cooling system has been sized to work at up to 125° F ambient temperature.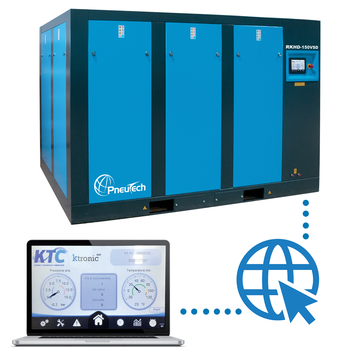 Industry 4.0 Capable
RKHD Compressors are Industry 4.0-Ready. The compressor can be networked locally and managed remotely via the internet.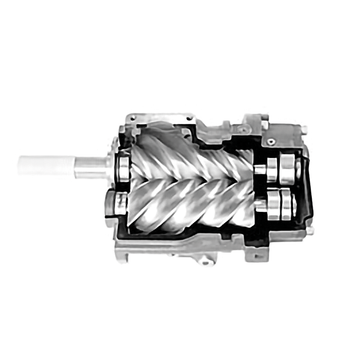 Benefits of Speed Control
The high-precision detection of the working pressure and the motor speed control guarantees the perfect flow rate as it reacts to real air demand of the operation, offering considerable energy savings.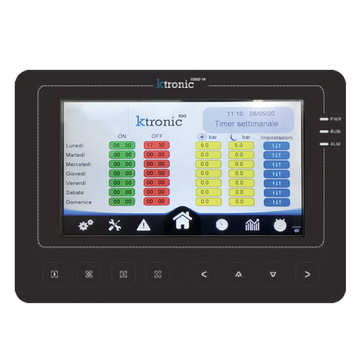 Electronic Controller
The intuitive KTronic 1000 touch screen panel permits full access to the functions, parameter control and diagnostics of the unit, increasing the efficiency of the compressor.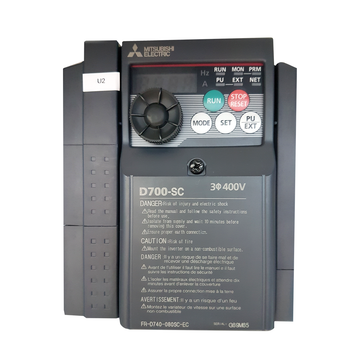 Improved Air/Oil Temperature Control
The air and oil coolers are separate and managed individually on the RKHD-VSD Series. The oil cooler fan is inverter controlled and dynamically manages the temperature of the oil. The perfectly controlled oil temperature is a benefit to the oil circuit and further improves energy savings. In addition, the separate air cooler management allows optimization of the air temperature at the compressor outlet, avoiding condensation and eliminating the damages caused by moisture. As a result, the dryer after the compressor also benefits from the lower operating load.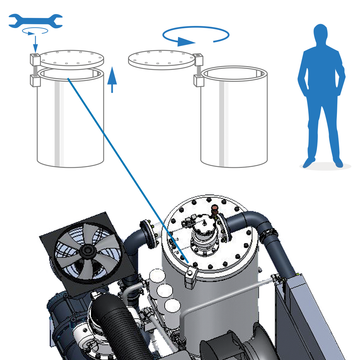 Easy Maintenance
The access panels are easily removed and permit quick access to all the components that require routine maintenance. The air-oil separator cartridge can be quickly replaced with an easy rotation of the tank lid on its pivot arm.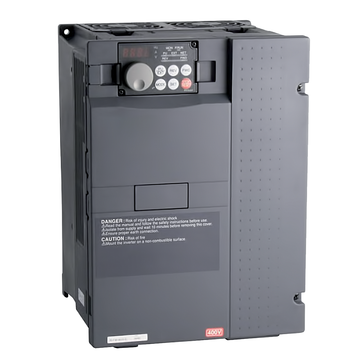 Variable Speed Drive Technology
The VSD unit allows the compressor to be very flexible and efficient in responding to changes in air demand. The required air demand is managed through the inverter that constantly adjusts the speed of the electric motor and the compressor. The real air flow and pressure values are constantly monitored through the electronic controller to guarantee achievement of the preset values.
I have not received any compensation for writing any of my product reviews.
If a review is written based on compensation, I will include a disclaimer stating so as required by law.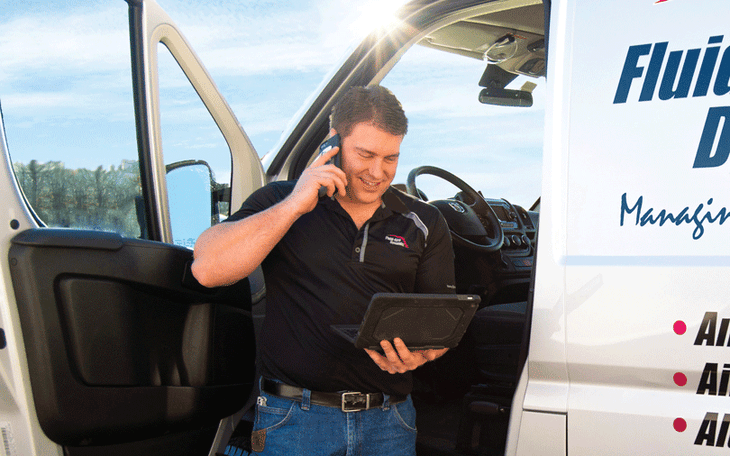 Ask Our Expert
We are here to serve your compressed air system needs 24/7/365. Call or click today!
Contact Us